El principi de tot - Books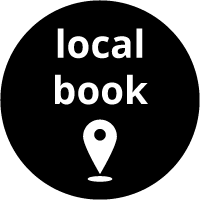 This young man in flamboyant trousers seems to feel like playing the mysterious guy: the residents in the apartment building have seen him walking around the block during hours for no apparent reason. About a hundred rounds later, the excitement is already extraordinary, up to the point that everyone feels compelled to follow him. Is this some sort of joke or a calculated project? And what happened to this fellow, eventually?
LIBERISLIBER XIC IMAGO PRIZE WINNER 2018
Jury deliberation (summary)
We award the Liberisliber Xic Imago Prize 2018 to Comanegra's book El principi de tot [The Beginning of Everything] by Manuel de Pedrolo for searching for ways of bringing a literature considered for adults closer to the younger generations, with neither sweeteners nor unnecessary cuts and adding a visual rhythm through the interpretation of young illustrator Pep Boatella. A version allowing the young reader to become a member of the audience through the diferent movie shots, which add movement to this short story with little action.
- Mariona Masgrau and Karo Kunde
ASK ABOUT ITS PUBLISHING RIGHTS: Comanegra
Activities related to this book (El principi de tot ):
To keep up with the tradition, on Saturday night we will know which wonderful books —due to their quality and heterodoxy— are the winners of the Liberisliber Xic Imago Prize, the Liberisliber Xic Textus Prize, the Liberisliber Pensa Prize, the Liberisliber Lira Prize and the Liberisliber Prize (Fiction). Place your bets!
Prior booking is required.
---