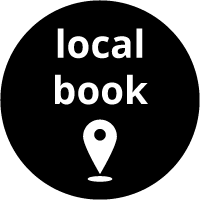 * Hay versión en castellano
Gemma Gorga had previously translated the English-speaking Indian poet Dilip Chitre (Vint esmorzars cap a la mort [Twenty Breakfasts Towards Death], 2012) and that encouraged her to apply for a Sanskriti Foundation scholarship in order to translate contemporary Indian poets. During her residency, working on the translation, India's idiosyncratic mood seeped into her and germinated the seed of this intimate, honest and beautiful book in which anyone who has been to India will see themself reflected; and those who haven't been there yet will certainly enjoy a great approach to the heterodox character of Indian thinking. Furthermore, the poems translated by Gemma will bring the readers closer to a new poetry they will find innovative, fresh and fascinating.
LIBERISLIBER PENSA PRIZE WINNER 2018
Jury deliberation (summary)
The jury has decided to award the non-fiction prize to an essay about a literary and cultural journey across India. The honesty, the literary quality and the originality in the search of Indian poets writing in English makes the book Indi visible, written by Gemma Gorga and published by Tushita Ediciones, worthy of the recognition of the jury.
- Josep Pujol, Lluïsa Marín, Carlos Terrón and Georgina Florejachs
ASK ABOUT ITS PUBLISHING RIGHTS: Tushita
Activities related to this book (Indi visible):
To keep up with the tradition, on Saturday night we will know which wonderful books —due to their quality and heterodoxy— are the winners of the Liberisliber Xic Imago Prize, the Liberisliber Xic Textus Prize, the Liberisliber Pensa Prize, the Liberisliber Lira Prize and the Liberisliber Prize (Fiction). Place your bets!
Prior booking is required.
---