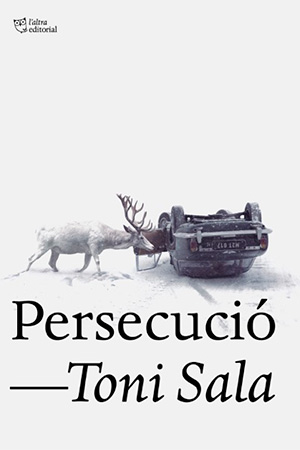 "Vaig sortir un any amb un home, fins que vaig saber que havia matat la seva dona. Va dir-m'ho ell mateix. Feia deu anys, amb un ganivet, i havia passat per la presó. No vaig poder escoltar-lo més. El vaig acompanyar fins a la porta, li vaig donar la jaqueta i ell va obrir i va marxar.
Em vaig ficar al llit vestida. Al matí havia canviat els llençols per ell, la coixinera feia olor de suavitzant i vaig quedar com narcotitzada pel perfum de les flors estampades als llençols, de les flors de la samarreta i els pantalons que no m'havia tret. L'olor de les garlandes a la pantalla del llum de la tauleta, l'olor de les sanefes de les parets, dels rams de flors a les cortines, de les corones de flors al mosaic. Vaig adormir-me en un núvol de pètals, com si la morta fos jo".
Activities related to this book (Persecució):
Accompanied by the musical ensemble Arannà, and Eugenia Broggi, the book's publisher, Toni Sala is coming to Besalú to present and read from one of the most commented books of the season.
* "All Ears" are the narrative [...]
---