Rafael Ramis. Catalanista, republicà, socialista i maçó - Books
Si volguéssim sintetitzar la personalitat i la trajectòria de Rafael Ramis i Romans (Figueres, 1880-1936) en poques paraules, correríem el risc d'escapçar la profunditat i la riquesa de tot el que representa. Ramis ha estat mestre, periodista i activista cultural. També va exercir de polític republicà: va ser regidor socialista, sindicalista i un gran promotor del catalanisme. Exiliat a París, durant la dictadura de Primo de Rivera, es convertí en home de confiança de Francesc Macià. Finalment, la seva defensa del laïcisme, la llibertat de consciència i la igualtat de tracte entre les persones, el duria a incorporar-se a la maçoneria.
Ramis va ser un home de valors i ideals. Un home que va treballar al servei del republicanisme, del socialisme i del catalanisme, sempre amb la voluntat de construir un país millor i més just. Malgrat tota la feina feta, en els seus tres espais vitals, Figueres, París i Barcelona, la seva figura i la seva obra han caigut en l'oblit i, d'alguna manera, aquest llibre vol contribuir a recuperar i divulgar la seva trajectòria i ajudar a completar algun dels buits que, per desgràcia, encara presenten els relats sobre la història recent del nostre país.
Activities related to this book (Rafael Ramis. Catalanista, republicà, socialista i maçó):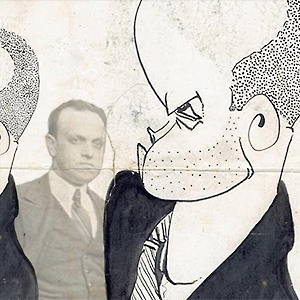 Rafael Ramis (Figueres, 1880-1936) was a man of values and ideals. A man who worked to serve republicanism, socialism and catalanism, always with the determination of building a better and fairer country. Despite all his efforts, carried out in his three living spaces -Figueres, Paris and Barcelona-, his figure and his work have fallen into oblivion.
---