Les set vides d'un gat rus - Books

Les set vides d'un gat rus és una edició especial de la celebrada trilogia de memòries de joventut de Joan- Daniel Bezsonoff, que culminà el 2017 amb la publicació d'El fill del coronel, el relat del seu servei militar a París. Aquesta tercera entrega venia precedida de Les meues universitats (2012) on evocava la seva etapa de formació a Niça entre els divuit i els vint anys, i tancava un projecte que començà el 2009 amb Una educació francesa (2009), guardonada amb Premi Lletra d'Or. Enguany, L'Avenç ofereix una edició especial en aquest únic volum que recupera íntegres els tres títols i que l'autor tanca amb un botó d'or, La Javanesa, un relat inèdit on explica la seva pròpia història d'amour fou a finals dels 80.
Activities related to this book (Les set vides d'un gat rus):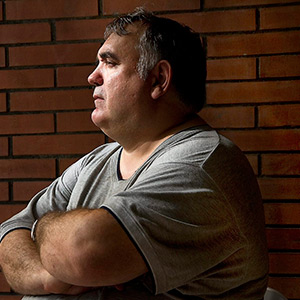 L'Avenç publishing house has collected all the memoirs by Joan-Daniel Bezsonoff in one volume, which he will present in Besalú with a stupendous accompanist and writer, Vicenç Pagès Jordà.
---