El genet de bronze - Books
A.S. Puixkin (author)
Helena Vidal (translation)
102 p.
Catalan
Una de les obres cabdals de A.S. Puixkin, un dels mes importants autor russos de l'època romàntica, considerat pare de la literatura russa moderna.
Per a un lector que no conegui gaire Rússia la lectura del poema novel·lat El genet de bronze, ofereix diverses coses: un impacte que li permetrà de veure el monument a Pere I a Petersburg amb una mirada nova i enriquida, si mai viatja en aquesta ciutat; un petit acostament a la història russa; un estímul per a la reflexió sobre la incidència del poder en el destí dels individus corrents; i, sobretot, el plaer de la lectura d'una narració ben construïda, entretinguda i emotiva.
Activities related to this book (El genet de bronze):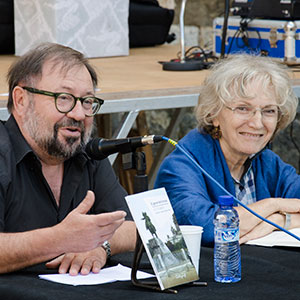 Text/Information only available in Catalan and Spanish at the moment.
---