El clan de los Benasperri - Books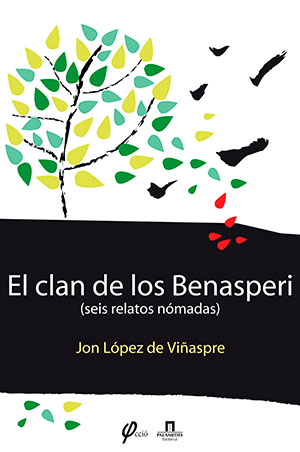 «Yo de verdad quise aplastar de un golpe todo este teatrillo, pero como veis he fracasado una vez más. Así que será preferible que cierre de una vez esta boca envejecida y que brindemos por aquello que no hemos podido evitar. Puede que sea lo más inteligente. Pero en cualquier caso recuerda, amigo Bernat, que la vida nos sube y nos baja como a los caballos de un carrusel y que ni tú ni yo sabemos si esta ceremonia es el final, o tan sólo es el origen, de todos nuestros infortunios»
El clan de los Benasperi (6 relatos nómadas) son seis narraciones que nos transportan a universos imaginarios y que nos sitúan en cualquier ángulo del mundo y de la vida. Irlanda, Colombia, Euskadi, el Tirol, Bolivia o Catalunya son algunos de los escenarios de estas seis historias que invaden nuestra imaginación mediante una realidad teñida de situaciones veraces y a la vez grotescas. Seis relatos escritos con un trazo sincero y profundo, bañados con una fina ironía y una sapiencia natural que el lector no dejará de degustar.
Activities related to this book (El clan de los Benasperri):
Text/Information only available in Catalan and Spanish at the moment.
---