Curset: mètode de català per a tothom - Books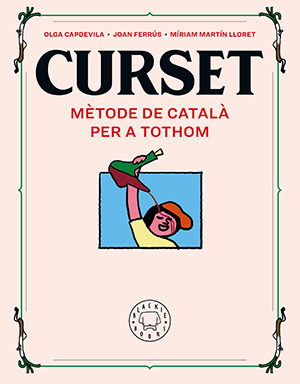 EL CURS DEFINITIU DE CATALÀ, IL·LUSTRAT I PLE D'HUMOR
Per fi arriba un llibre per aprendre el català, per aprendre sobre els catalans i per aprendre-ho a la catalana sense morir d'avorriment.
És el llibre ideal per a gent jove (o no tan jove) a la qual l'idioma se li fa costa amunt. És el llibre ideal per regalar a l'amic estranger per explicar-li què i com és la teva llengua. És el llibre ideal per a aquell amic català, ja sigui nouvingut o nascut aquí, que no s'acaba d'animar a parlar-lo. I, en general, és un llibre per a totes aquelles persones inquietes, amb sentit de l'humor i interès per la llengua.
Un mètode innovador creat especialment per un trio insuperable: una lingüista de l'Optimot, un humorista de culte i una il·lustradora de fama internacional.
Activities related to this book (Curset: mètode de català per a tothom):
Text/Information only available in Catalan and Spanish at the moment.
---